---
September 4, 19:30 – 21:30, Opening Reception (7th Floor, Sheraton Hotel)
For a Detailed Schedule of the main KR conference click here. KR workshops and tutorials will be held between 2-4 September 2023. For the schedule of DL/NMR 2023, please visit their respective web sites.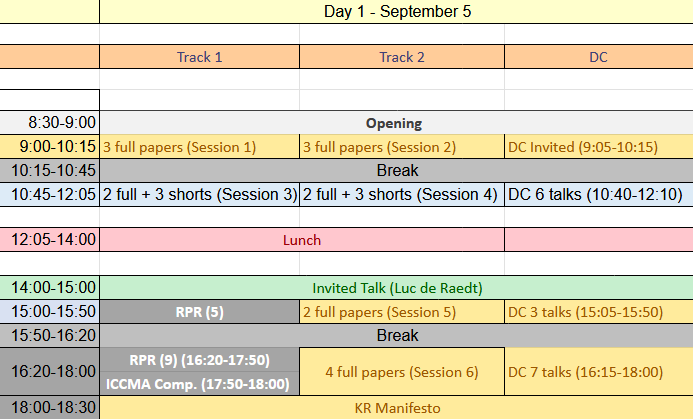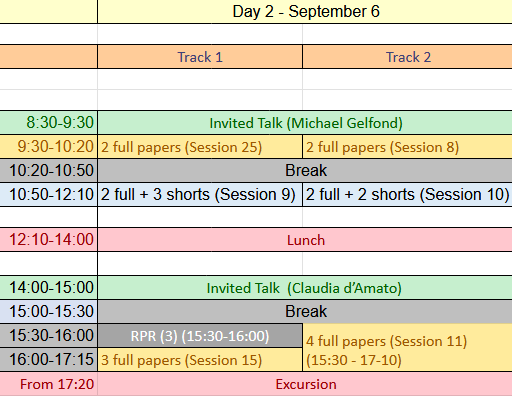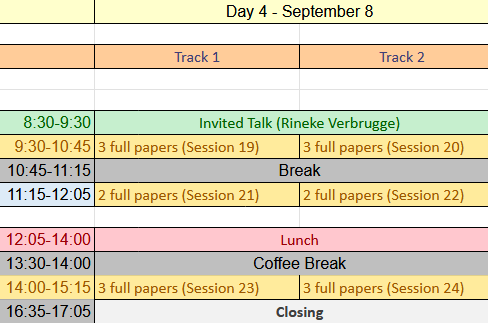 Workshops & Tutorials
Coffee breaks are scheduled from 10:00 to 10:30 in the mornings and from 16:00 to 16:30 in the afternoons. For more detailed information about each workshop/tutorial's schedule, please refer to their respective URL at https://kr.org/KR2023/workshops-and-tutorials/.